5G-Ready Industrial-Grade DDR5 DRAM Module
DDR5 is faster and more reliable than DDR4, providing the speed and quantity requirements to meet the capacity, throughput, and low-latency demands of 5G applications like HPC, networking, deep learning, AI, Edge computing, smart medical, and super computing.
DDR5 DRAM modules features high bandwidth, greater memory density, and lower overall power consumption characteristic of modern 5G applications in various industries.
Higher capacity: up to 4x total capacity
Faster speeds: up to 2x overall speed
Power regulation: more options with PMIC on-module
Efficient power: voltage decreased to 1.1V 
Integration: system management bus updated to I3C Basic
Reliablility: better system stability with on-die ECC
Industrial-Grade Strength, Reliability, and Speed for Next-Gen 5G Applications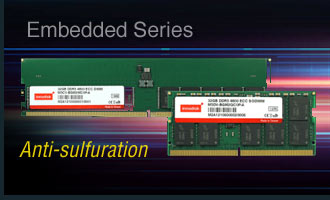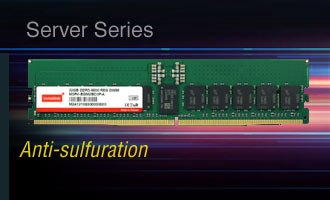 DDR5 RDIMM
Featuring a register for enhanced clock, command, and control signals, as well as single-bit error correction for max reliability.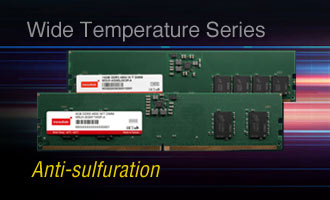 DDR5 WT UDIMM & SODIMM
Can operate in a wide range of temperatures, from -40ºC to 85ºC. Ultra Temperature DDR4 DRAM handles up to 125℃.
Industrial-grade DDR5 modules
2x Speed
Modules start with a baseline speed of 4800MT/s
4x Capacity
Optimized IC capacity increases the maximum capacity to 128GB
Lower Voltage
Power consumption is lowered by decreasing the voltage to 1.1V
On-Module PMIC
Power management is now on the module for more efficiency and control
Dual 32-Bit Subchannels
Helps multi-core processors more efficiently manage the retrieval of data
On-die ECC
Provides ECC on-die as an extra layer of protection against data loss