Interactive Touch Screen Display Monitor for Any Application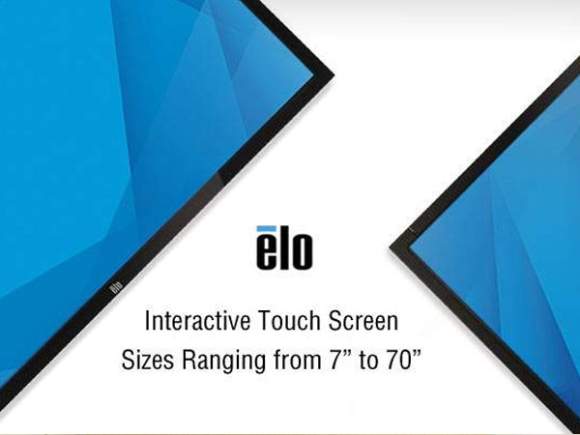 Touchscreens and displays are ruggedized to operate in high traffic environment and have the ability to withstand dirt, debris or harsh cleaners that may come in contact with the device.
Wide variety of configuration and form factors for design flexibility
Broad offering of touch technologies for virtually any application
designed to provide consistent performance in high traffic environment
---
Interactive solutions in screen sizes ranging from 7 inches to 70 inches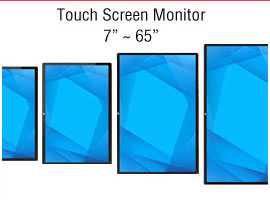 Touch Screen Monitor
Monitors with industry-leading touchscreen technology built for quick interaction.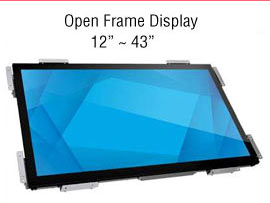 Touchscreen Technologies
TouchPro™ Projected Capacitive (PCAP)

Interactive multi-touch experience
Fast, accurate performance
Works with gloves
Easy care and cleaning, dust and liquid resistance

IntelliTouch® Surface Acoustic Wave (SAW)

Pure glass construction delivers the ultimate in image quality
Stable, drift-free operation
Continues to work even if scratched
Sensitive touch response, Interactive two-touch

AccuTouch® Five-wire Resistive

Stable, drift-free operation
Contamination resistance
Accuracy in high-use applications
Long product life
Meets NEMA 4/4x/12 and IP 65 standards

SecureTouch® Anti-vandal Surface Acoustic Wave

Tempered, heat or chemically strengthened glass
High impact resistance (about 2.5 times stronger than IntelliTouch)
Meets UL-60950 ball drop test
Optional Peripheral: Elo Edge Connect™
The Elo Edge Connect technology offers integrated modularity to easily configure Elo touch screens to fit nearly any applications.