Unified Architecture: One Platform. Every Touchpoint.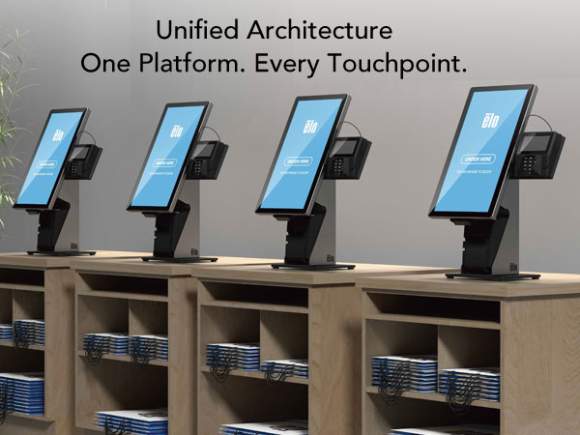 Reinvent retail with brilliant, engaging experiences built to fit your store – Elo's modular platform provides customers with the building blocks to configure a multitude of solutions - making it easy to deploy applications from point-of-sale and self-service to visitor management.
Elo products have been "built for retail" and teshttps://www.anewtech.net/products/industrial-display-monitor/elo-seriested to survive around the clock use to facilitate critical point of sale transactions, enhance brand experiences and drive interactive omnichannel portals. 
Our solutions include mobile PDA, POS systems, all-in-one touch computers, touchscreen displays and open frame touchscreen panels. Elo solutions are designed from inception to meet the demanding requirements of in-store use.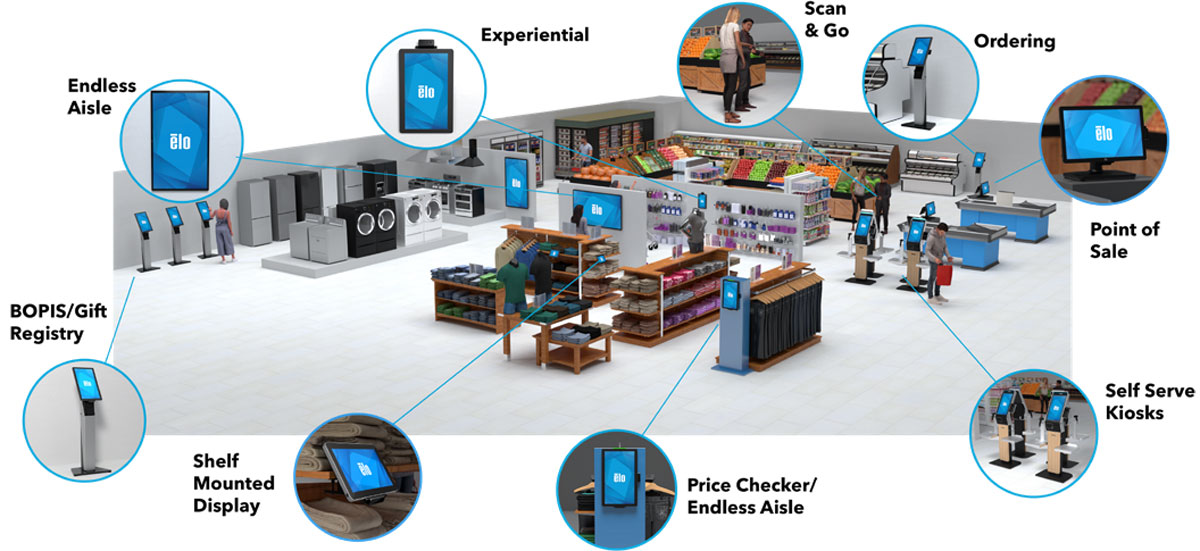 The Benefits of Elo

Versatility Across Environments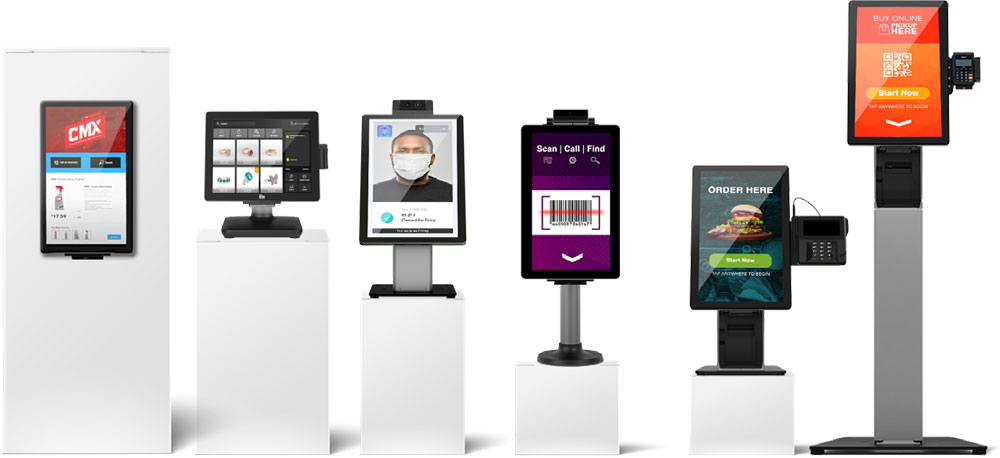 Android, Windows or Linux

For added flexibility, Elo offers Android-powered products, Windows-powered and products with no OS (pretested for Linux SuSE, Ubuntu and Red Hat operating systems) – allowing businesses to get the solution best-suited for them
Elo Edge Connect 

Built with versatility in mind, the Elo Edge Connect system offers a wide assortment of peripheral options. Whether for point-ofsale, endless aisle or self-order applications, you can seamlessly attach any combination of up to four peripherals to the edge of the touchscreen creating a bespoke solution. And, you can add or move them later as your needs change!