Delivery and Advertising Robot
Delivery and advertising robot features an innovative design for users to receive an unprecedented delivery robot experience. The robot able to deliver items to multiple points at once with four smart trays.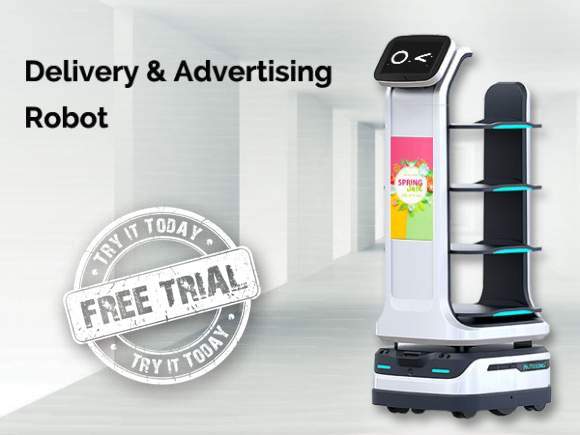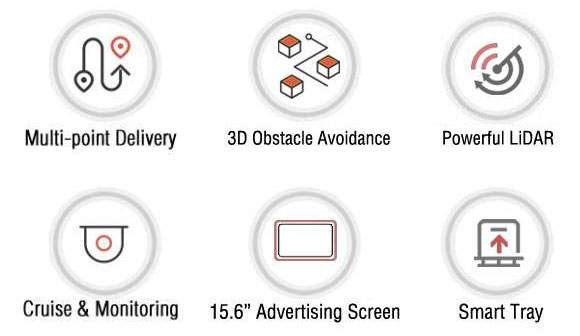 Limited Time Offer
28/11/2023 - 28/12/2023
Features:
High sense & obstacle avoidance ensures the robot can accurately detect and avoid obstacles
Can operate in compact environments with a 65cm minimum space for easy navigation
With a larger loading capacity than a human and capable of deliver items to multiple point in one go, it effectively reduces pressure on staff during peak times. 
Suitable for restaurant, hospital, hotel, office building, factory and retail 
For a unique experience, user can use the robot to deliver a birthday cake or gifts accompanied by birthday music
---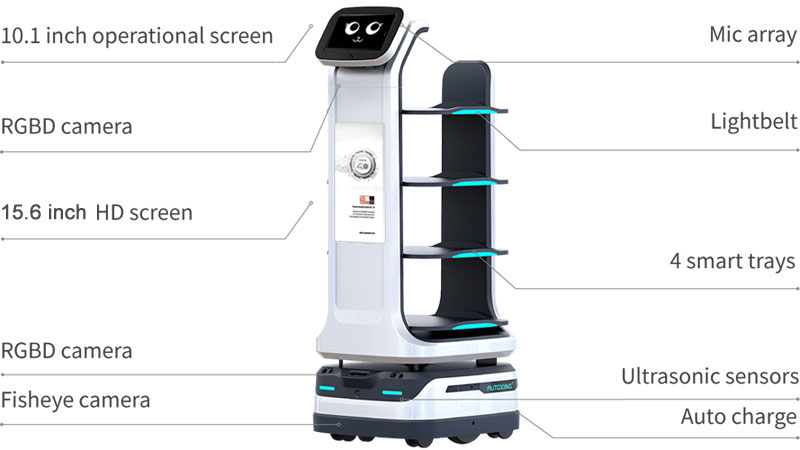 Features that Define Excellence:
Smart Multitasking:
Our robot introduces a transformative feature: the ability to deliver items to multiple points simultaneously. This is made possible by its four intelligent trays, each synchronized to deliver precision and speed.
Seamless Navigation:
The heart of our robot's innovation lies in its navigational prowess. Powered by advanced algorithms and sensors, it seamlessly maneuvers through various environments, ensuring safe and efficient delivery every time.
Effortless Multi destination Deliveries:
Say goodbye to sequential deliveries. Our robot efficiently navigates through diverse locations, distributing items to multiple destinations concurrently.
Smart Tray System:
The four smart trays operate in harmony, optimizing routes and ensuring secure deliveries, all while minimizing wait times.
Impeccable Precision:
Our robot's innovative design and cutting-edge technology ensure that each delivery is executed with precision, enhancing user satisfaction.
Elevating Advertising:
Beyond deliveries, our robot doubles as an advertising canvas, presenting dynamic and captivating visuals that engage and enthrall.
Applications: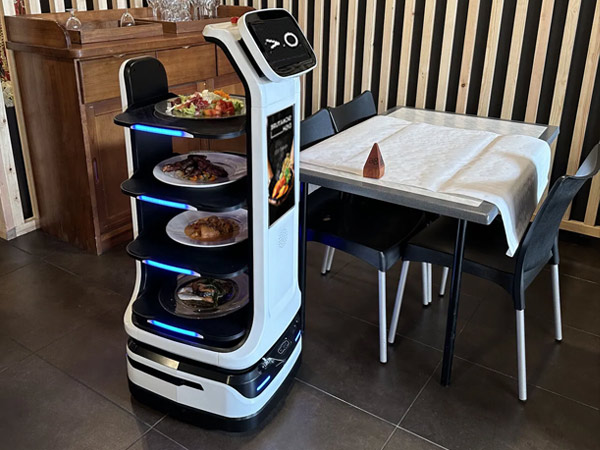 Restaurant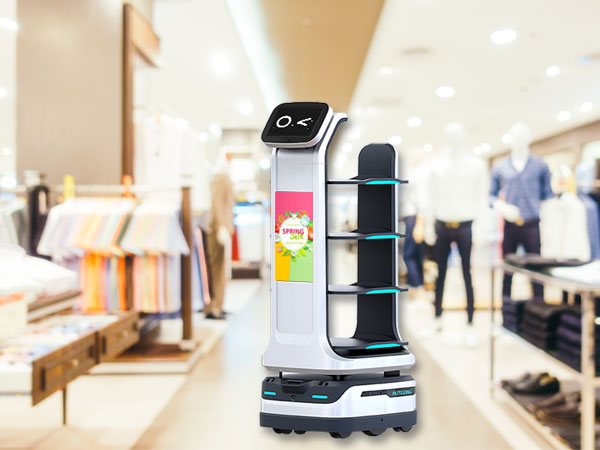 Retail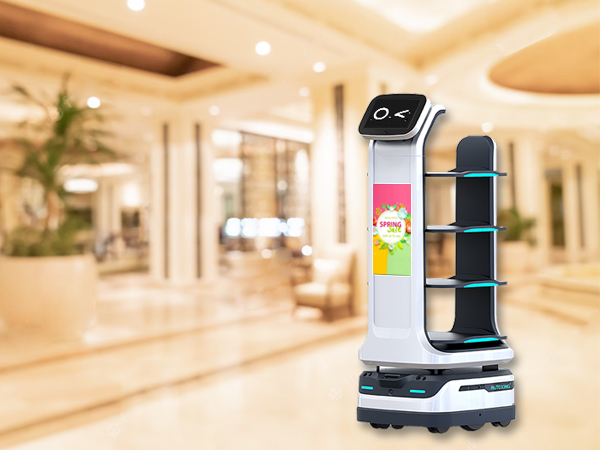 Hotel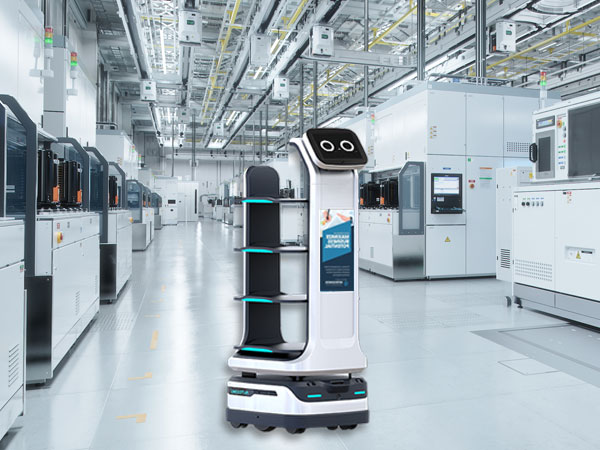 Factory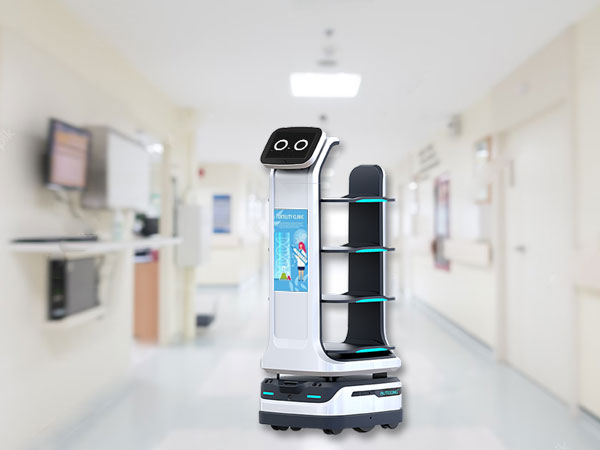 Hospital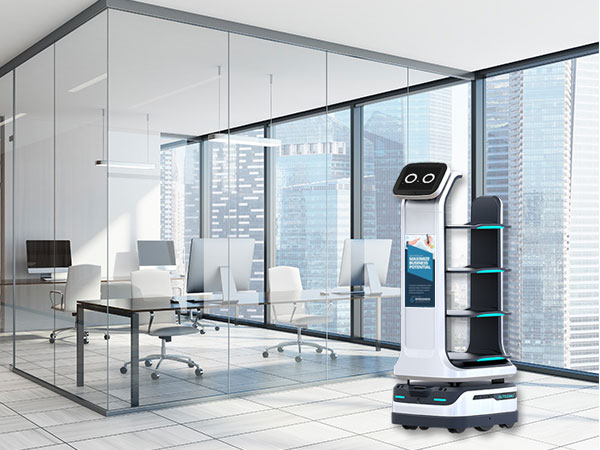 Office Building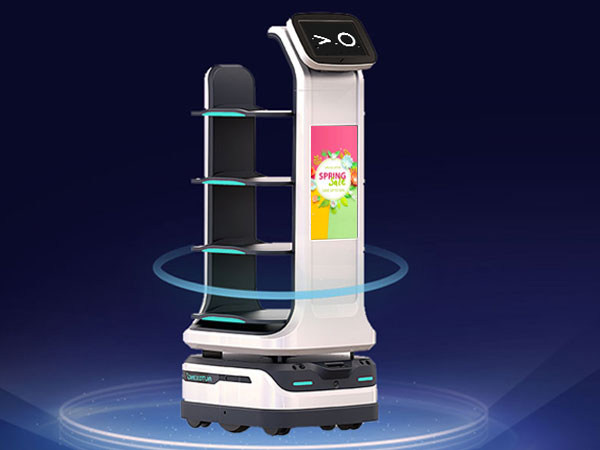 Items
Delivery & Advertising Robot
Robot size
58*49*129 (cm)
Robot Weight
66kg
No. of tray
4
Tray size
43*40 (cm)
Tray distance
200mm
Single tray load
10kg
Max payload
40kg
Velocity
0.3~1.2m/s
Min passing space
70cm
Slope
≤10°
Obstacle 
20mm
Gap 
65mm
Network
4G/wifi
Battery
15Ah
Operational screen
10.1 inch, 1280 x 720 px
Advertising screen
15.6 inch, 1920 x 1080 px
Operation time 
Continuous working>10h
Charging hours
4hr