Real-time Location Tracking System
Real-time Location System (RTLS) solution, combines Ultra-wideband (UWB) radio-based communication, accurate floor mapping, TDOA processing and data science computation. This RTLS indoor positioning technology is ideal for location tracking and tracing analysis.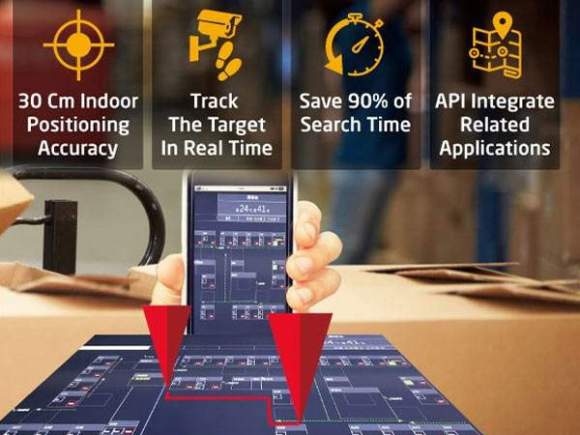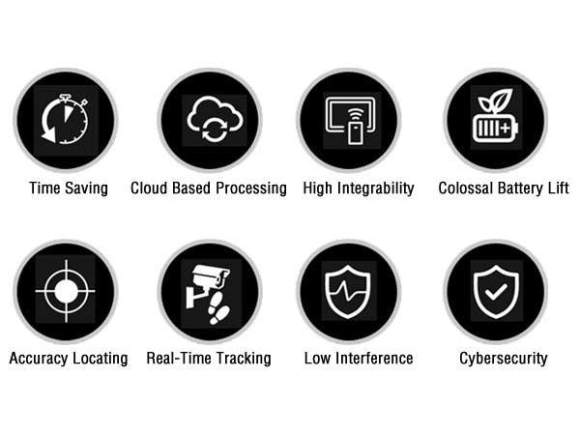 Many technologies are capable of RTLS indoor positioning, including Bluetooth, RFID, UWB and ZigBee. However, UWB (Ultra-Wideband)  has the highest positioning precision (within 30cm) and stability. It also has high penetration depth and greatly resistant to interference.
Armed with such advantages, RTLS provides customized IoT applications for different industries, further boosting customers production efficiency.
---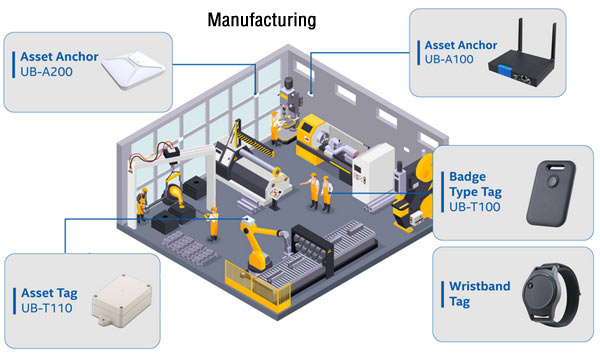 Manufacturing
In the example of a tooling factory, where tools are often being moved around within the factory premises, managers can see the real-time location of tools on their handheld devices by binding RTLS tags to the tools. Even after a tool is unbound, the system will still maintain record of its last location, preventing the possibility of tool loss.
For tools that have to be taken out of the factory, an anchor installed in the truck can also provide real-time location through GPS signals. Comprehensive tracking enables more efficient allocation of tools, which leads to an effective increase in production capacity.
RTLS optimize the personnel management, asset management, and production line management. 
---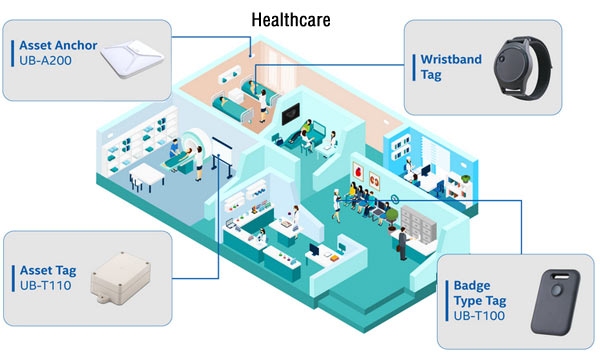 Healthcare
One of the major functions of RTLS is its ability to alert relevant personnel to handle an emergency situation. For example, at a hospital emergency department, the integration of RTLS into the hospital room signaling system means that healthcare workers encountering a sudden violent event can press the emergency button on the tag to turn on the room's signal light and the security system will immediately send security officers to handle the emergency situation.
RTLS can help to create a safer and more efficient workplace in nursing homes, health management centers, and hospitals.
---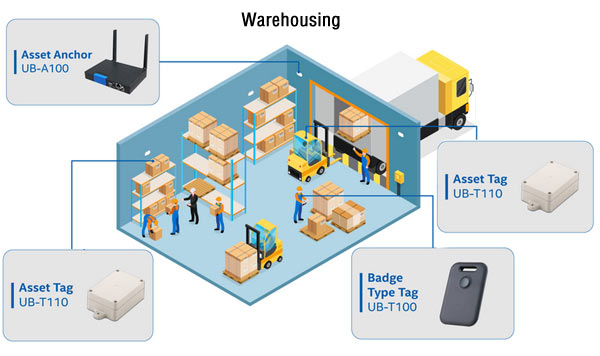 Warehouse
With our high-precision locating solution, warehousing and logistics operators will have better control over their assets, whether the goods, forklifts or AGVs.
Once these assets are tagged, managers can quickly find or track goods, and monitor the location of forklifts and their operation so as to redeploy them. whenever necessary, thus improving operational efficiency within the premises.
RTLS indoor positioning  maximizes total efficiency, and it can even build a more safety workplace for staff.
---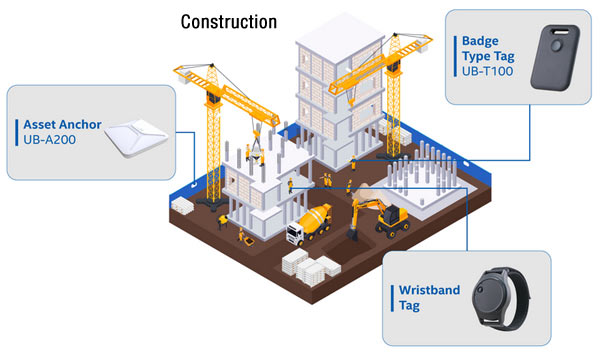 Construction
The working environment in the construction industry is very dangerous. With RTLS indoor positioning, managers can prevent workers from illegally entering dangerous areas, and workers can also seek assistance in a timely manner through the SOS button.
With RTLS, construction site also can manage equipment and vehicle movement, receive alerts when workers haven't moved for a prolonged period.
After combining with UAV, it can help operators to improve operational efficiency in a new way.
---
System Architecture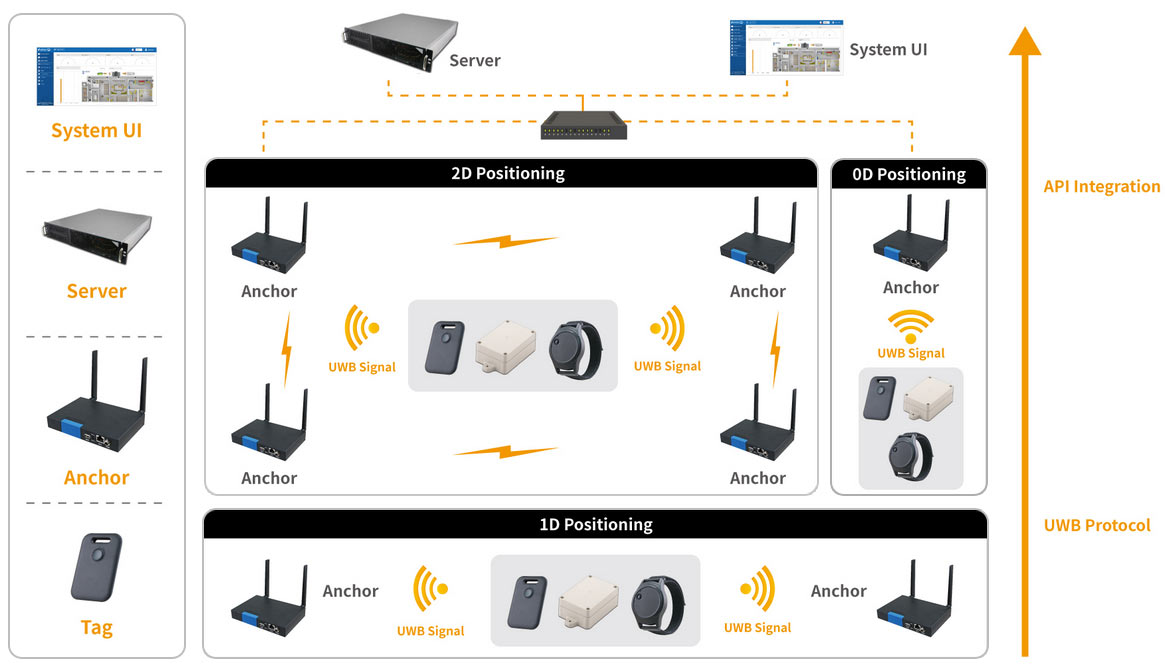 ---
High-precision real-time indoor positioning relieves pain points in different industries
Real-time locating and tracking system is a complete solution integrating hardware and software. Its hardware include tags and anchors designed for different environments; while its software provides API integration with customers' existing MES, WMS and ERP to expand their functions. We offer a diverse array of functions to match different industry applications, allowing businesses to improve output, manpower productivity, flow of goods and equipment utilization.
Locate, track, analyze, and view a workplace from a new perspective. Things that were out of  control in the past can now be presented as data in real-time.
---
 Ultra-wideband (UWB) Products: