Intelli-Signage
Intelli-Signage solutions combine touch screen system, content design software, remote management and data analytics. Interactive touch technologies making digital signage more connected, intuitive, and personalized.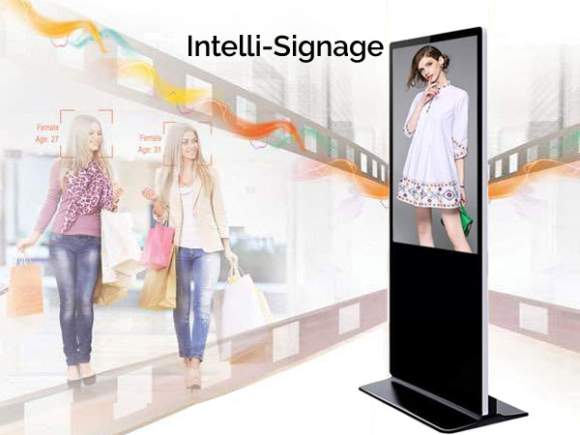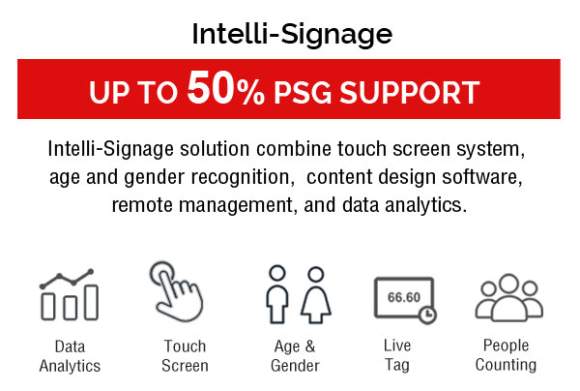 ---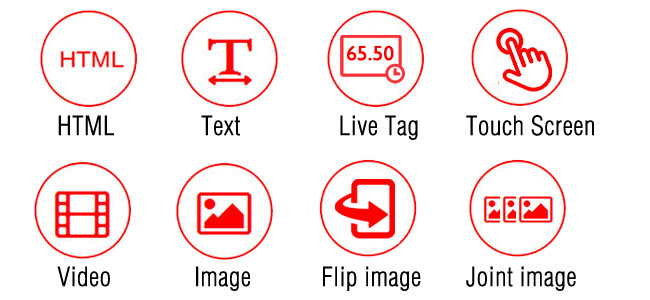 Drag-and-drop content design
Supports touch content
Supports spin the wheel
Supports video, image, text, html (YouTube Live News), live tag, flip image, joint image
Tag advertisements according to age and gender group
Provides preview check
---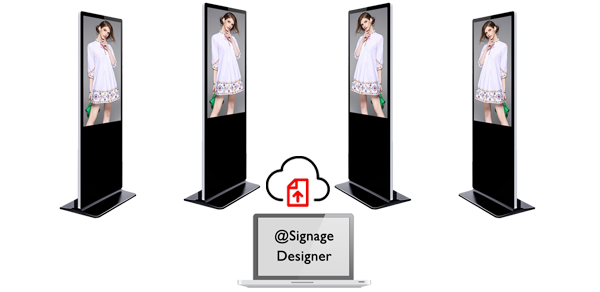 Central management for content and players
Remote player monitoring & control
Remote upload of content to the cloud
Supports multiple accounts with different authority access
---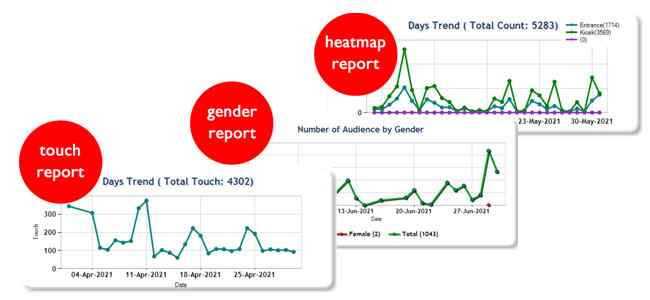 The analytics data are important for a marketer to measure marketing campaign effectiveness. Simply log in to the cloud to access the data at anytime, anywhere using any devices.
Age and gender report
Touch click report
People Counting report
---
Interactive Content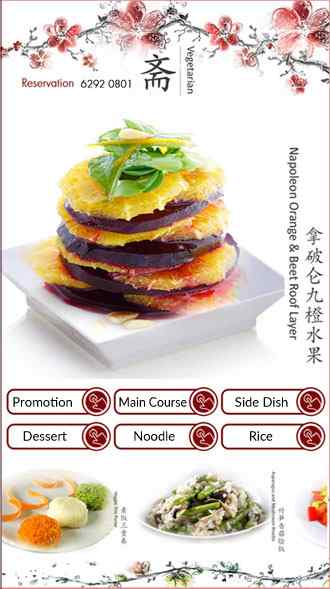 Industry: Restaurant
As a digital menu board
Customers tap on the category icon to view more menu
Content include touch category, menu image slide show and running image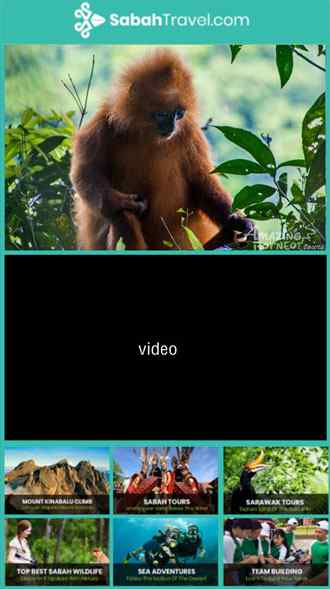 Industry: Tourism
As a digital tour flyer
Customers tap on category icon to find out more details
Content include touch category, video and image slide show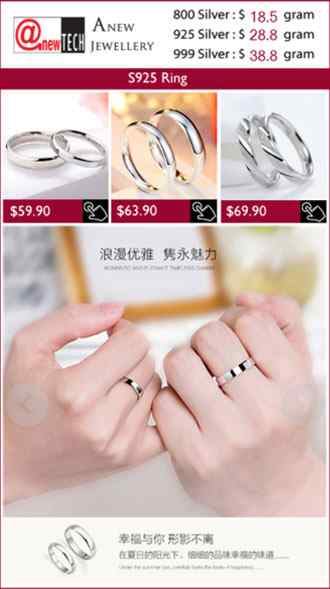 Industry: Jewellery
As a digital poster
Customers tap on category icon to view more offering
Content include touch category, image slide show and gold price
---
Intelli-Signage Hardware Selection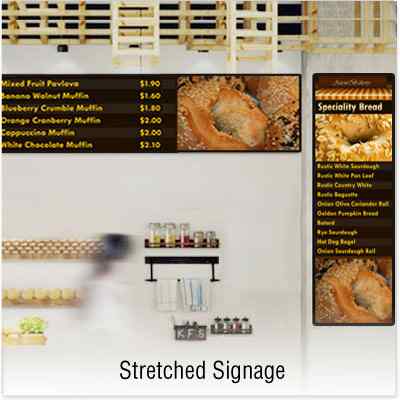 Stretched Signage   
Datasheet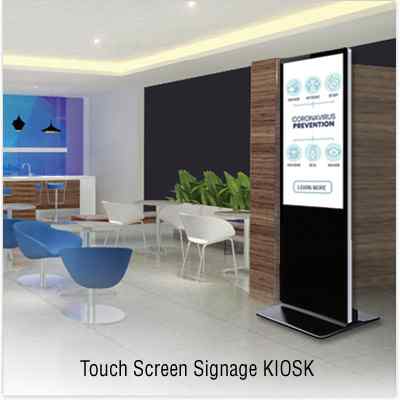 Touch Screen Signage KIOSK   
Datasheet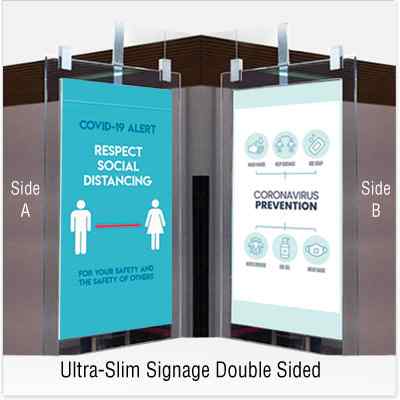 Ultra-Slim Double Sided Signage   
Datasheet
---
Intelli-Signage solutions leverage interactive touch technologies to create more engaging, personalized, and versatile digital signage experiences. These solutions have the potential to transform how businesses communicate with their audiences and gather insights to improve their offerings.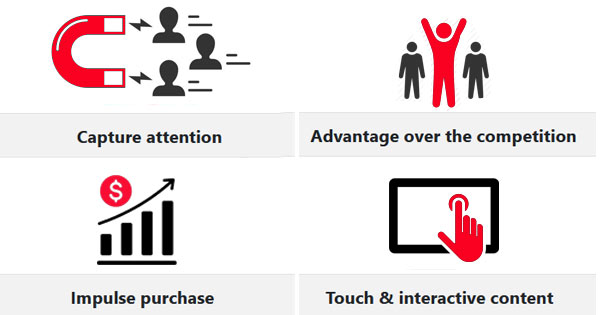 Components and benefits of Intelli-Signage 
Touch Screen System:
Incorporating touch screen technology into digital signage allows direct interaction between users and the displayed content. Users can navigate through the content, access information, and perform actions using touch gestures, creating a more engaging and interactive experience.
Content Design Software:
Users have the ability to create and customize the content displayed on the signage using content design software. This software provides tools for designing visually appealing content, incorporating multimedia elements, and optimizing the layout for touch interaction.
Remote Management:
Remote management capabilities are essential for efficiently controlling and updating content across multiple signage displays. With remote management, administrators can schedule content updates, monitor display status, and make changes from a centralized location, saving time and effort.
Data Analytics:
The inclusion of data analytics suggests that the solution offers insights into user interactions and engagement with the digital signage. Analyzing user behavior and preferences can provide valuable data for optimizing content and improving the overall effectiveness of the signage solution.
Connected and Intuitive:
The Intelli-Signage solution makes the digital signage more connected to users' actions. This interactivity enhances the overall experience as they can directly interact with the content they are interested in.
Personalization:
Interactive touch technologies enable personalization by allowing users to choose the content they want to engage with. This can lead to a more tailored experience, where users access the information that is most relevant to them.
Engagement and Communication:
Interactive digital signage is more likely to capture and maintain users' attention compared to traditional static displays. This engagement can be leveraged for various purposes, such as conveying information, promoting products or services, or even providing entertainment.
Versatility:
The combination of touch screen capabilities, content design software, remote management, and data analytics makes Intelli-Signage solutions versatile across different industries and settings. They can be used in retail environments, hospitality venues, educational institutions, corporate spaces, and more.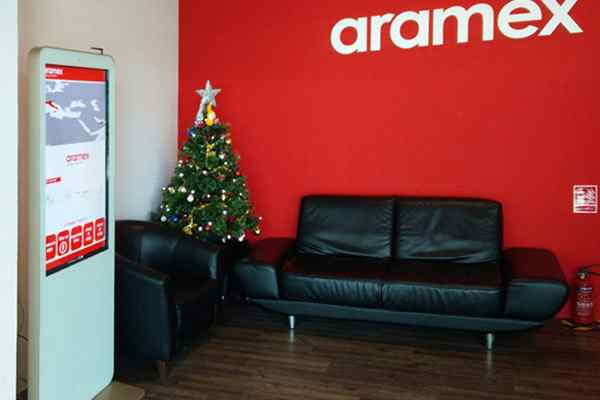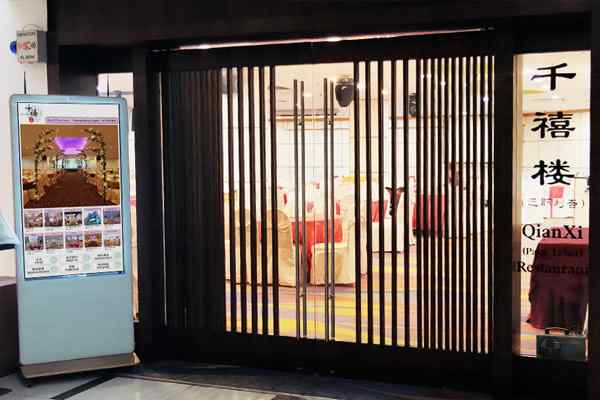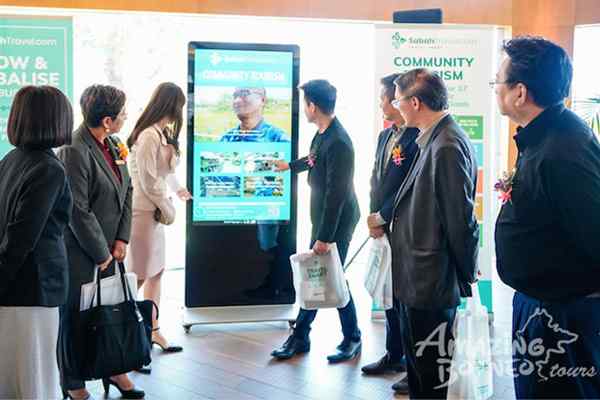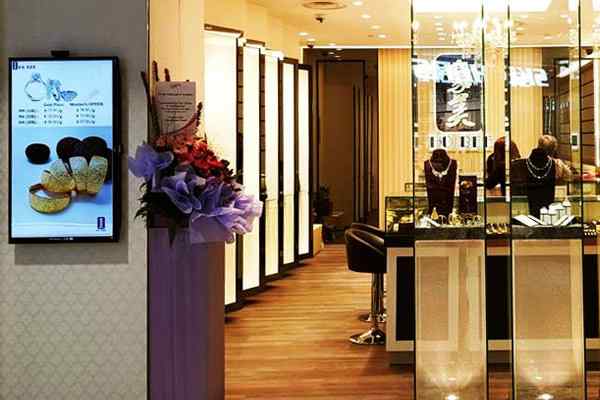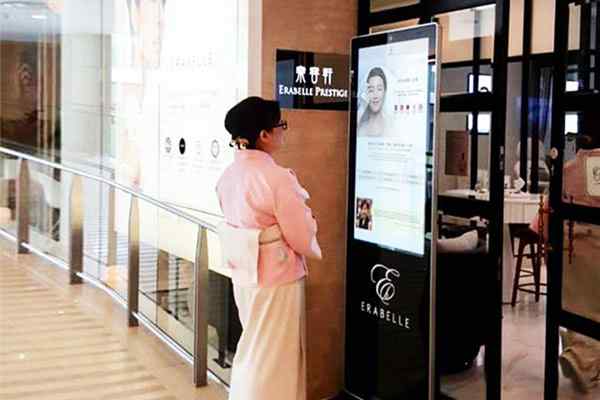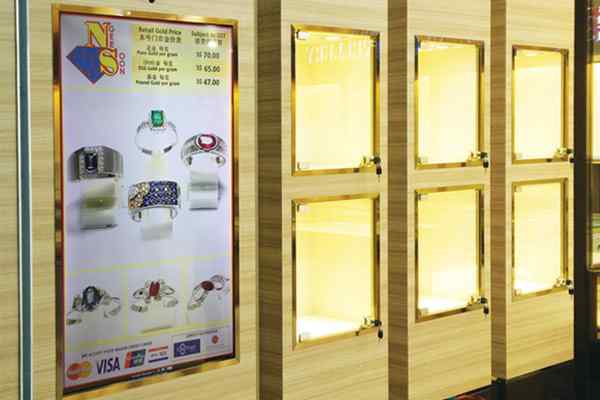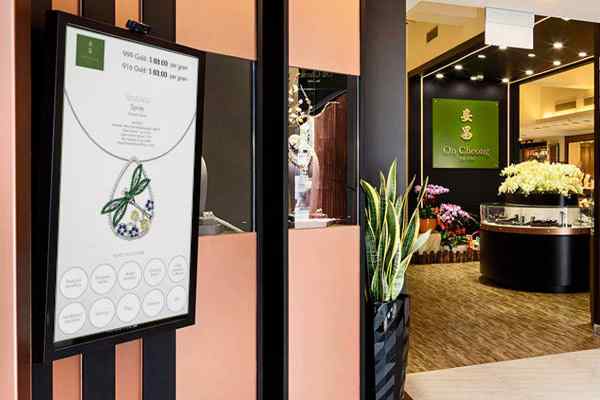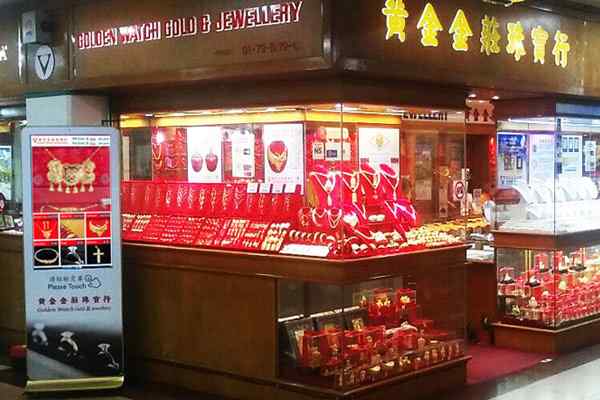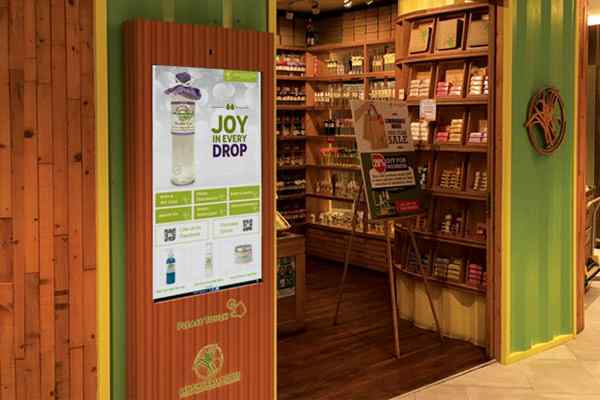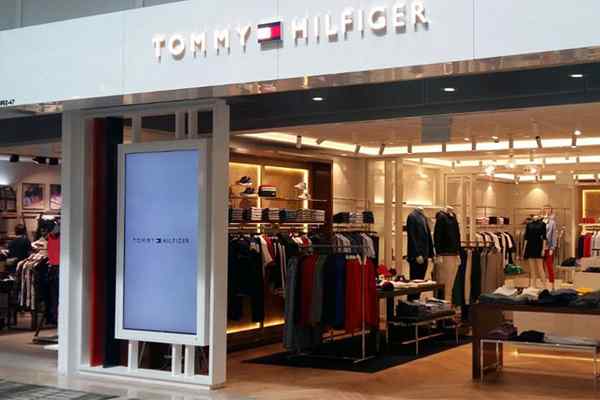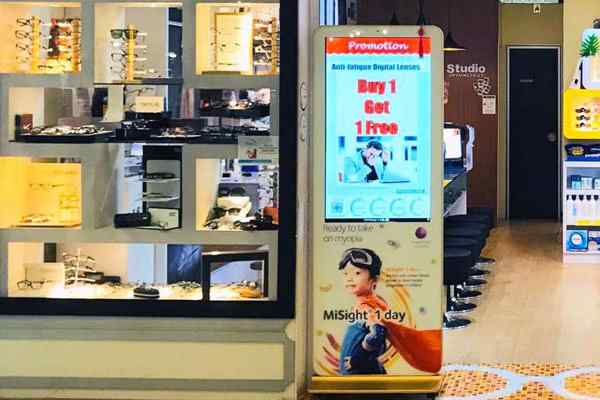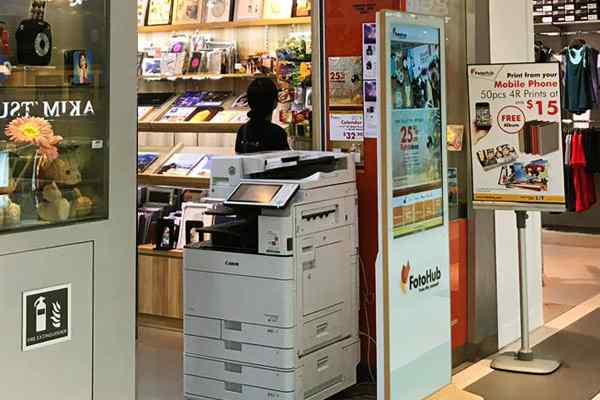 Have Questions?
Please call us at +65 6292 0801 to discuss further or drop us an email sales@anewtech.com.sg